Thank You for visiting my Website!
I feel very confident that you will be very happy with your choice! My name is Ronnie Preuss and I've been a Realtor in Florida and Georgia for a total of 25 years.
Here on my Realtor Website you will certainly find a wide variety of useful information and resources designed to help you buy and sell a home more effectively in the Sebastian, Vero Beach, Fellsmere, Micco, Roseland and Barefoot Bay areas. Beginning with the compelling attributes and attractions of the local community, to excellent advice about choosing a mortgage.. or preparing your home to sell wherever you currently live.. this is what you can absolutely count on when you choose Ronnie Preuss as your Realtor!
If you're buying, we can search for your ideal home by viewing current listings with detailed descriptions and photos in the areas of Sebastian, Vero Beach, Fellsmere, Micco, Roseland and Barefoot Bay. And, if you're selling your home in these areas, I can assist you in determining the value of your home by providing you with a report that includes the prices of similar homes that recently sold or are for sale in Sebastian, Vero Beach, Fellsmere, Micco, Roseland and Barefoot Bay.
So whether you're buying or selling, contact me and I will be delighted to help you with all your real estate needs!
Buyers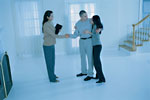 Whether you're looking for your first home, your dream home or an investment property, I'm committed to providing you with the highest quality buyer service. When making the type of investment that buying a home requires, you deserve to have all the latest market information and the very best advice, both of which I can provide you with. Read more.
Sellers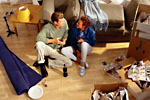 The decision to sell a home is often dependent on many factors. Whatever your reasons are for selling, my proven effective marketing strategies will ensure that you get the highest possible price for your home. I guarantee to provide you with professional, ethical and confidential service and keep you fully informed every step of the way. Read more.